For things to begin, things have to end.
The first Media Monday, and I thought it would be a good time to talk about the songs that currently motivate me to keep going. As always, onwards and upwards! 
I rarely listen to these songs together, but either I find myself listening to their radio stations (thank you based GooglePlay Music), or they come to me in moments where I need extra strength. Music is powerful that way.
Calvin Harris – My Way

I'm trying to be a little bit more selfish. I know how it sounds, but hear me out! I've been in two serious relationships, and in each of them I threw myself into being part of a team. I'd kind of like to focus on being a team of one, remembering what it is I like, not compromising, not sharing. Does that sound bad? Oh well, I'm doing things my way. 
---
Ed Sheeran – Shape of You
Basically, this.
---
Love So Great – Hillsong Worship
I found myself humming or singing this to myself like a prayer to embolden myself, so to the playlist it goes!
---
Red Velvet – Rookie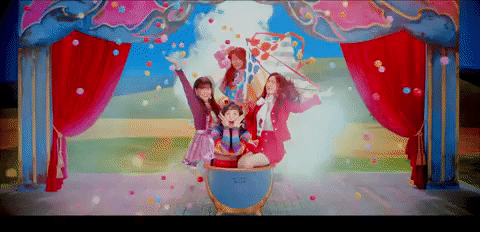 It's an earworm and I cannot get it out of my head. Gah! Look, look at me. Promise me, hey no this is serious, promise me you won't listen to Rookie. You can't escape. You're not listening to me, you're searching for it now aren't you?
Oh well, here it is, don't say I didn't warn you!